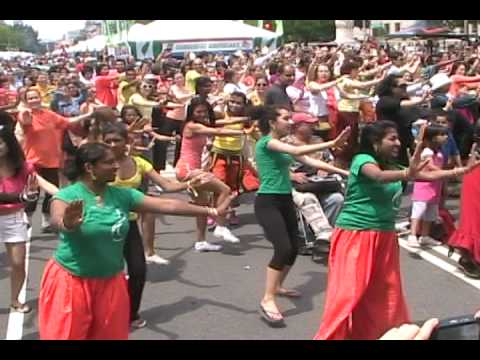 Of course I wasn't going to let today go by without posting video of Saturday's Bollywood Flash Mob. This video was taken from down at the front and focuses mainly on the Dhoonya Dance performers leading the crowd.  They're professionals, so of course they look great and know the steps.
But for a little bit more of the flash mob experience, here's a video Tom took from the back of the crowd (while I was participating, of course) showing the wide variety of skill level and choreography memorization present: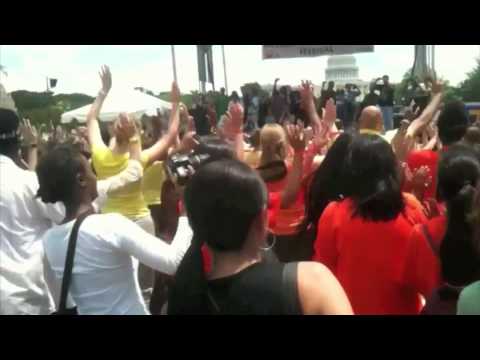 My favorite is the guy in maroon and his girlfriend who gave up and moved out of the crowd in the middle of the first chorus.