What's really great about a viral meme based on stereotypes is that it can be easily replicated. The problem about a viral meme based on stereotypes is that it can easily be replicated.
We roared at My New Haircut, laughed at My New Haircut: Asian Edition, groaned at My New Haircut: Irish Edition.
So when Shit Girls Say came out it was only a matter of time before a billion other versions were produced. The meme was even embraced by yoga apparel company Lululemon Athletica and Public Relations Agency Hunter PR.
If you weren't sure if the meme has hit critical mass or jumped over the shark then hold on to your butts- the meme has gone local with Shit DC Says.
DC's Living Social blog, SocialStudiesDC, produced the video and it made the rounds all-day yesterday.
Let's break it down.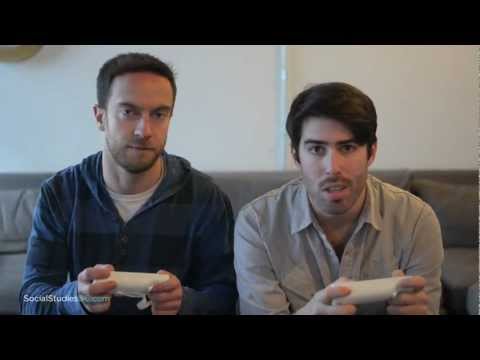 The video does a fairly good job in hitting some of the idiosyncrasies that we experience living in The District. Here's a complete play-by-play:
The trademark opening question in any Happy Hour, Reception, or Networking event: "What do you do?"
"Where are you from originally?" Because nobody is really from DC- right?
Ah the job at an NPO/NGO, almost as frequent as "I work on The Hill" or "I work at [insert government agency]."
Washington, DC is all about connections- and all of us know somebody that knows somebody that can get us a sweet West Wing Tour of the White House.
Stand right, walk left- the one thing every DC local knows and the one thing tourists do not. Out of all the Metro references there should of been complaints of single tracking or just a general, "F*ck Metro!"  Or at least some #unsuckmetro.
Complaints about humidity? Not so sure, but as an original Bostonian I can agree it is humid here sometimes.
Complaints about not being able to vote? Oh ya. A SOPA Blackout couldn't stop that convo.
I've never dated a republican either… I think…
Obligatory Mayor Gray reference combined with obligatory Marion Barry quote. It's not DC if we're not hating on the Mayor right?
DC is very fierce about their restaurant scene, one that is certainly not second-tier.
Food phenomena DC loves: Brunch, Food Trucks, Cupcakes, Jumbo Slice, Hamburgers. That's pretty comprehensive, but I think FroYo could of been dropped as well. Also some nods to all the lovely ethnic restaurants around would have been good too. Ethiopian? Pho? (I didn't just mention it because that's my name, there's Pho places everywhere in DC!) Also how could we forget Ben's Chili Bowl: the mecca for drunk people at 3 AM? Also I think an, "Obama's eaten here" line would have worked.
DC is a great bike city but not as good as Minneapolis.
"____ is the next _____" is fine, but I would think "The place is really gentrifying!" would have nailed it.
I've never lived in an English Basement but I have heard references to listservs from all my friends.
Why no curse for the Nationals? Is it because Living Social thinks nobody in DC cares about them? Good call on the Bullets reference.
Does Ovi really go to Russia House? I wouldn't know, I've never been inside.
I was going to talk about how I don't know anything about Fugazi but I won't. The YouTube comments hint that it's an appropriate reference.
H Street is a hike! Is that trolly finished yet?
Anacostia is dangerous I guess,

but real DC people wouldn't even think about going out there

typically white young professionals silently acknowledge the stereotype of southeast DC. Also some complaints about leaving the District lines would of worked too. "Go out to Arlington?" "Ugh Silver Spring?"
What would have been better than acknowledging the local brew? "Have you been to ______ the beer selection is amazing!"
"I'm not even drunk"- the anthem of Adams Morgan at 3 AM.
Mumbo sauce? Haven't had it- it sounds good though.
The reaction? DCist says it's a bit forced, Huffington Post says it's spot on, and TBD notes that it is mostly what white people in DC say.
And before you say it's so DC for us to hate on a video about DC, a video about New Yorkers was also released at the same time and New Yorkers hate it.
As much as some of you might hate it- you know you got just as excited about the video as you did when Remy did that Arlington Rap.