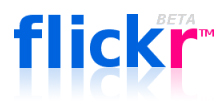 In the spirt of some of our lovely Washington-area photography of late, I was excited when I saw a post on Upcoming about a DC Meetup and Photo Walk for local Flickr folks.
On January 27, the shutterbugs will assemble at 2:00 at Rocket Bar. At 4:00, they will set off on a photo walk to snap some city shots. (Tip: You are going to want some fingerless gloves to operate your camera and maintain some warmth. Trust me.)
More information can be found on the Flickr discussion board.
If you go, be sure to let us know. We would love to see your lovely photos of our lovely town!
This post appeared in its original form at DC Metblogs