'Grand Analog @ The Reverb'
courtesy of 'blurasis'
The DC Hip Hop Theater Festival (HHTF), beginning today and running until July 11, will host a plethora of events and performances that integrate hip hop and theater, and address the socio-political issues relevant to the hip-hop community.
The kick off performance, AM Radio Live Art & Performance, begins tonight at 7pm at The Library Salon.  The show pairs DJs and painters to create 7'x5′ compositions in front of the live audience. Performance goers will watch as the artists combine to create pieces from beginning concept to finished product.  This will definitely be an inspirational show, breaking down the craft to its core.  Afterwards, hit up the Open Night Party at Marvin's and take in various DJ's spinning hip hop music from around the globe.
Here's a little taste of the HHTF.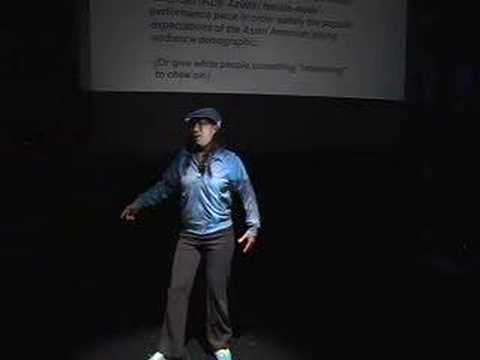 Highlights from the festival's lineup include:
Voice Remix: A People's History of the United States, Tuesday 7pm at the Kennedy Center.  The show, performed to a live soundtrack by DJ Earth, brings to life everyday voices from U.S. history, ranging from immigrants to laborers and from African Americans to Native Americans.
Homegrown: HipLifein Ghana, Wednesday 9pm at the Studio Theater.  The documentary follows Ghana's most popular HipLife group from their beginning in Accra to their first international tour.
Zomo the Rabbit: The Hip-Hop Creation Myth, Thursday 7pm, at the THEARC Theater. This performance is geared for Kids 4+.  Set in DC, the traditional African tale tells the story of Zomo the Rabbit and the three tasks assigned to him by the Sky God.
Freshest of All Time, Friday 6pm at St. Stephans Episcopal Church. Catch a film screening of Beat Street and then get ready to rumble as more than 25 teams from around the world will showcase their moves in this break-dance battle.  Last year's event drew more than 600 spectators, so get there early.
Step Into The World, Saturday 12pm at Benning Park Recreation Center.  Enjoy the art and music created by the DC Urban Arts Academy. There will be performances for all ages, interactive displays, arts and crafts, hip-hop history and more.
HHTF was founded in 2000, and hosts yearly festivals in New York, Chicago, San Francisco and Washington, DC.