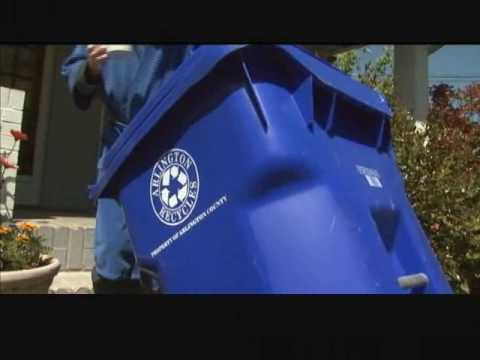 Ever wonder happens to your recycling once it leaves the bin?
Arlington County recently released a video that takes you inside a recycling facility. It shows how items are sorted, where they go, and what's made from them.
Your host? A bathrobe-clad man carrying a coffee cup labeled "dork." Check it out for good info and good cheesy fun.