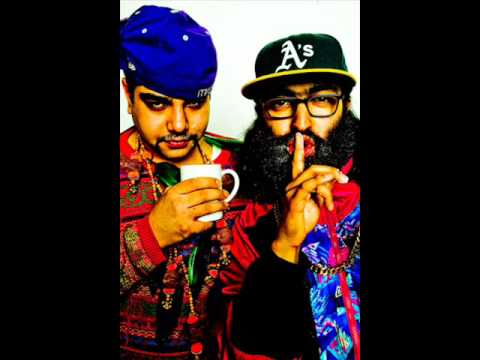 Das Racist, originators of the above song, will be appearing at World's Fair Use Day. I share this with you with some reluctance, because my darling wife hates that song so much – almost as much as I love it – that I fear she'll drive over to the Washington Post conference center next Thursday and attempt to taser them. Contributing to my concern is that she could make it a two-fer and go after the top dog *cough* behind The Cheezburger Network, the scourge of grammar-obsessed kitties everywhere.
Oh well. Journalism is about tough choices. I'll visit you in jail, sweetie.
Ashok Kondabolu, Himanshu Suri and Victor Vasquez are only a few of the folks who will be spending the day discussing that nebulous and ill-defined aspect of copyright law, fair use. Their panel on fair use in hip-hop is one of the earlier items of the day, later followed with discussions about fair use in visual art, gaming, and finally humor – where Cheezeburger's Ben Huh will be speaking.
The event is open to the public, so if you're free during the day and interested in sampling and remixing or are a "policy wonk" – one of the options listed on the RSVP form – you can sign up to attend. I'm going to try to be there, so if you see me say hi. I'm the one with the pizza butt and taco smell.