From a ticket perspective, the upcoming Thursday and Friday night Walk The Moon shows at the 9:30 Club are the definition of a "hot ticket" as both are sold out. But don't be dejected about the ticket situation because this "hot ticket" goes WAY beyond mere paper tickets.
If you're unfamiliar with Walk The Moon, it's likely you've heard their most popular track "Anna Sun" which spent a good while on top of the charts in 2012 and was featured in an HBO Go Campaign. You may have also seen the viral YouTube music video.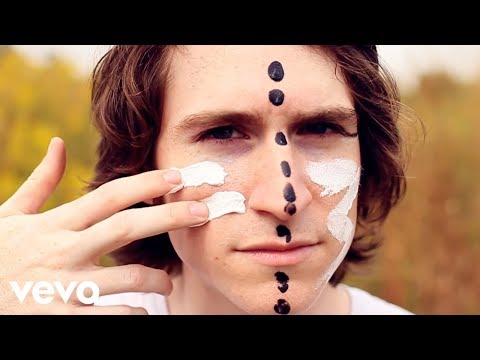 From what I've heard from the reviews of their last 9:30 Club, the end scene of the "Anna Sun" music vid pretty much embodies the entire audience experience. The band is known to wear face paint and their audience goers happily submit to a pre-show face-painting ritual conducted by the band members themselves. It's all to get into a tribal, communal spirit that the music will only elevate. I expect to leave the concert sweaty and if I don't I'll know I did it wrong.
I think the best description of Walk The Moon's music is "indie pop fiesta" as coined by their lead singer Nichola Petricca, who is a doppelgänger for Vampire Weekend's Ezra Koenig. With only one album, the group did a great job creating varied yet cohesive tracks with a heavy synth emphasize, entwining rhythms, tribal choruses and amped up guitar builds. It'll be very interesting to see how they put together a set list. I also wouldn't be surprised if the band plays some new, in-the-works tunes or covers as they should be gearing up for their sophomore album.
Back to the ticket situation. There are plenty of tickets available via StubHub and craigslist and they're not insanely priced. I highly recommend putting a little extra effort, and maybe coin, into getting tickets to either the Thursday or Friday show as they're gonna be awesome on both a musical and experiential level.