The first time I heard Moya (also known as Máire) Brennan sing, it was on a friend's Clannad album during an intense study period at college. The music, with its ethereal tones and haunting vocals, imparted a sense of peace and calm, allowing our study group to finally settle down and prepare for finals.
My music taste has evolved over the years, but my love for Celtic and Irish music hasn't waned. In fact, it's grown. And central to that has been Moya's incredible music.
I had a chance to talk with her last year before and after her St. Patrick's Day concert. It's a great look into her approach and style, and even though her concert tomorrow is a Christmas one, still very relevant.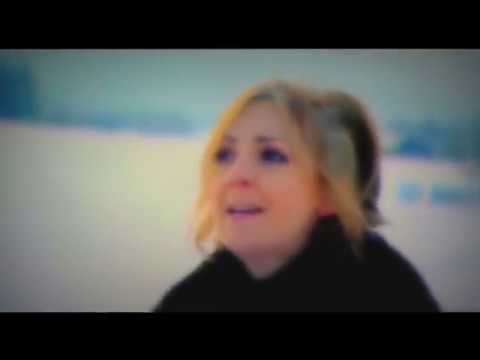 Brennan visits Washington tomorrow as part of a short U.S. tour with her Christmas show "An Irish Christmas." The two performances, 3 and 7 p.m., will be at the Grosvenor Auditorium at the National Geographic Museum, located at 17 and M Streets, NW. The tour is part promotion of a re-release of her popular Christmas concert album. Both shows are sold out.
The "First Lady of Celtic Music" began her professional music career with Clannad back in the 1980s. The band, featuring many of her family members, started out of her father's pub, Leo's Tavern. Clannad is considered the flagship group that started the Celtic music movement. "We didn't intentionally want to go out and become famous and make a lot of money and everything because we very much, when the band was formed, sang traditional Gaelic songs," Moya said in an interview with CBN last year. "And even in Ireland people thought we were mad."
Moya launched her solo career in the 1990s and to date has released seven albums. Her music career spans more than 20 albums, film scores, and collaborations with other well-known artists like Robert Plant, Shane MacGowan, and Bono.
Moya's concerts are an intimate affair. Sharing stories and tales about the songs, Brennan brings you into her space. The songs, both traditional and new, some in English and others in Gaelic, have a sweet effect upon the soul, cleansing away the stress and other distractions. The end of the concert is bittersweet; the songs continue to strum along the heartstrings even as the audience reluctantly returns to the outside world.
Fans and newcomers alike are promised a mix of old and new material for the conert. "When I recorded An Irish Christmas in 2007, I had no idea of the reaction it would get and the fact that, unlike other studio albums, it is timeless," she recently told the Daily Bulldog. "Every year since then it has been heard and I have developed an atmospheric Christmas show with the songs. Between then and now I have come across a number of seasonal songs and carols which I wanted to record, and the results are here on the new album."
The newly remastered album features two new songs, Noel, Noel and We Three Kings, as well as two in Gaelic, Dia do Bheatha and Codail a Leanbh.
For those who are fortunate to attend tomorrow's concert, it promises to be a lynchpin of the holidays. And if you can't attend, don't worry – An Irish Christmas is available in stores. Put the album on and turn the speakers up, and let Moya Brennan's beautiful voice lift your spirits above the holiday grind.