'Smithsonian Castle 2'
courtesy of 'tbridge'
When I heard about the new exhibit at the Smithsonian Castle I wasn't quite sure what to think.  A collection entirely dedicated to Madeleine Albright's personal jewelry? Really? 
Anyway, boy was I wrong.  Based on this behind-the-scenes video where the former U.S. Secretary of State talks candidly about five of her featured pins, I have decided that this may actually be some pretty interesting stuff.  What do you think?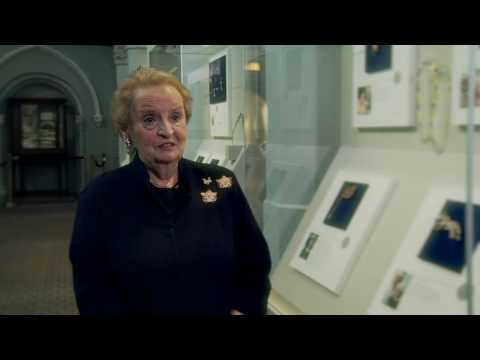 Read My Pins: The Madeleine Albright Collection will be on view through October 11th at the Smithsonian Castle. 
Smithsonian Castle is located at 1000 Jefferson Drive SW.