'morning light'
courtesy of 'ekelly80'
It's the assignment that I knew was coming. "Why do you love, D.C.?" That's the requirement for writing here at We Love D.C. (loving D.C., that is, not prose, but I digress), so I'm happy to oblige.
One role I pride myself upon is that of storyteller, and that's how I plan to approach this. My M.O. for the next 700 words or so is as follows: I'm starting with Henry David Thoreau, I'm ending with a fairy tale, and I'm including at least one piece of live music.
In Walden (and then heavily alluded in 1989's Dead Poets Society), HDT writes of his time alone while living in the backwoods of Massachusetts:
I went to the woods because I wished to live deliberately, to front only the essential facts of life, and see if I could not learn what it had to teach, and not, when I came to die, to discover that I had not lived.
And that's where I am: D.C.'s my forest. And I'm here to live deliberately.
Sure, it's been covered in the mythbusters section of this great site that "No, not everyone is from out of town." But some of us – a lot of us – are from somewhere else. My personal cell phone carries a 602 area code. Point of origin: Phoenix, Arizona. Same number I've had for more than ten years. It's traveled with me from state to state over the past decade, and yet only in D.C. can something like that be a conversation starter. Trust me, you get weird looks when you pass that one out anywhere outside the Mountain Time Zone – except here.
I'm a nomad. I haven't been settled in anything since I've been ten years old when my family uprooted to move across the nation from suburban Boston to the Sonoran Desert. The joke among many of my friends is that I have no home. I've jumped back to the east coast for college, switched states again for grad school and then wound up here in D.C. If I was ever a professional athlete – highly unlikely at this point, but I'm not ruling it out completely – the back of my trading card would just say, "Hometown: Not Applicable." But for some reason, that seems completely ok here.
I play softball with my college alumni association, 30 yards from the Washington Monument (yes, I'm one of those). "Going to be ducking out early, softball on the National Mall tonight" is one of my favorite sentences ever. Joing the team was one of the first things I did when I moved down here in 2007, and finding that group for beautiful summer days on the mall is still among my best decisions made while living here. It also explains the catch for most of my love of the District. This alumni softball team allows me to be proud of not being from here, talk about the things I miss from my days at Boston College, all the while, doing something uniquely D.C.
There's this idea of a Goldilocks Principle, present throughout aspects of science and philosophy. Based on the idea of Goldilocks's fairy tale in a house owned by three very different bears, it's the idea that there's always something out there that's just right. Like Thoreau, she went to the woods, looking for something. That's when she came across that home. In the end, she was most satisfied when she found something in between the extremes, and when she got the best of both sides of the equation.
The District, because of all its dichotomous quirks, ultimately becomes the Goldilocks home for which I've been looking for years. And that's what does it for me.
(Now, she jumped out a window after she was discovered, but let's not focus on that part of the story.)
D.C. fits just right as a world for so many people, either longstanding residents or newly-arrived transients. There are many who have been here ten times as long as me, but seemingly just as many over whom I hold the same advantage.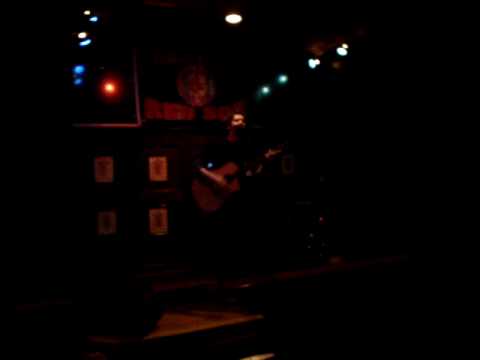 When it comes to those other things in my life, it just works out. The town is small enough for me to find a place to play my guitar at bars with my friends, yet big enough that it actually feels like an accomplishment. It's got the feel of a small town, but the mindset that there is something important that happens here every day. D.C. can be a place that's serious when it comes to how it takes itself, but also quite self-aware of the fact that it shouldn't.
And that's why I love D.C. Because there's nothing wrong with loving something because it fits just right.