Tim Getman and Gabriela Hernandez-Coffey
photo by Stan Barouh
After the final curtain call, complete with standing ovation from several audience members, Jenn said to me "I'm going to have to let you take this one entirely." I tore my eyes away from the audience member who was directly opposite us, across the theater in the round, who seemed to finally be slowing down in her tears, and looked at Jenn. "This is just too much like a situation I've seen in reality for me to write this up."
I replied that I was okay with that, but it wasn't going to be a terribly positive review.
That's a hell of a disconnect, but it's the inevitable result of dragging a tremendous amount of raw emotion up and throwing it on the stage. The reality is – as anyone who has squirmed in their seat in freshman english during an overly personal poetry reading can tell you – is that something doesn't have to be good or well done in order to really yank a strong reaction out of you.
Shoot, one of the most powerful uplifting moments from the movies, for me, comes from Joe vs The Volcano. Joe says "Dear god whose name I do not know, thank you for my life." The fact that it resonates so strongly with me doesn't make the movie good, the writing clever, the acting top notch… it just means that drama, like a broken clock, can manage to be right even if it's just by accident.
I'd contend that's what's going on in Woolly's latest production. As the scenes shift forward and backwards in time we are exposed to various physical and emotional injuries the characters have gone through during their lives.  Some perpetrated by others, some self-inflicted. The play uses an axe rather than a scalpel so chances are that at some point in the 90 minutes play they're going to suffer from something that you've endured in your life.
Clearly for some people in the audience this was enough, though I suppose I can't be sure the crying people were actually enjoying the experience. Personally I need more – either a character arc or a story arc, and Gruesome Playground Injuries provided me with neither.

Gabriela Hernandez-Coffey and Tim Getman
photo by Stan Barouh
Matters aren't helped by a multitude of odd choices in the production. I've never seen Woolly's space turned into a theater in the round – or more accurately oblong as hockey rinks are – and I wish I hadn't this time. The blocking is simply awkward and on several occasions the actors are called upon to shift positions for no good reason other than to make sure that we all get a good look during the course of the scene.
Similarly curious is the decision to have the actors change their clothing and apply fake blood or mud to themselves right on the edge of the rink. My personal rule of thumb is that if you provide me with adequate time to think "why did you decide to do this that way?" and the answer isn't immediately obvious… you've failed. I can't come up with a single reason why the production does this – it doesn't convey any passage of time or provide any insights into the character, so why am I seeing it?
The worst decision in the show, however, has got to be the way the actors endeavor to convey the ages of Doug and Kayleen. I can describe it in no other way than "funny voices acting," and it would be less awful if it wasn't obvious that they can do better. In fact they do better in the scenes where they're fully grown; the two scenes that are last chronologically in the story are inhabited by reasonable people who convey their life situation with their looks and postures, not by using sing-song cadence and floppy movements.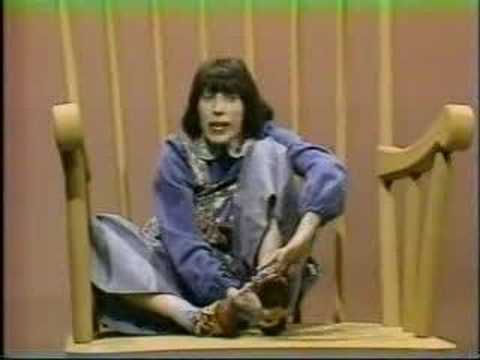 It's so severe that in one of the later scenes I found myself thinking "wait – I thought he was supposed to be a little slow." Playing a six-year-old and someone just in their teens is a challenge to be sure, but if Lily Tomlin is a comparative model of restraint then you're working it too hard.
Gruesome Playground Injuries
runs at Wooly Mammoth Theater through June 13th
641 D St NW
Washington, DC 20004