Happy Year of the Horse everyone!!! Last month's concerts were amazeballz and Mickey, Rachel and I have put together a stellar round up of this month's shows that YOU MUST SEE!!! So click on through to see what the DC music scene has cooking.
Mutual Benefit
Wednesday, February 5th
Jordan Lee sometimes performs as himself under the moniker Mutual Benefit, and sometimes he brings a full band. When he comes to the Black Cat from Boston this month, he will bring a band to showcase his debut album, Love's Crushing Diamond. The band consists of himself on vocals, guitar and synth, as well as his sister Whitney Lee on vocals and synth and a bassist, guitarist and drummer. He has a soothing, melodic voice that pairs well with gentle folk-synth in songs like "Golden Wake" and "Advanced Falconry." -Mickey
Andy Suzuki & The Method (w/ the Dave Farah, Don Kim, Zia Hassan trio + Rachel Levitin)
Monday, February 10th
I know, I know, I know … my name is in the line-up, but I assure you that's not the only reason why I'm excited about this show. When I last saw Andy Suzuki & The Method, they played a sold out Friday night show at Ebenezers Coffeehouse. Andy's voice combined with Kozza's impeccable percussion abilities and Jason's violin creates a calming ambiance, especially for a room like Jammin' Java.
Lord knows I'll be hardcore swooning when the Dave Farah, Don Kim, Zia Hassan trio takes the stage though. I was lucky enough to catch their trio debut last September in Purcellville when they opened for Barnaby Bright and let me tell you, it was wonderful in every way. Their three-part vocal harmonies, songwriting styles, stage banter, and storytelling abilities culminates into a well-executed and impressive show. Definitely worth your time. I'll also be playing a set, so there's that too. -Rachel
DC9 10th Anniversary – Justin Jones
Tuesday, February 11th
DC9, which might be my favorite place on the planet, is actually hosting a week of celebrations to celebrate its 10th anniversary from Feb. 9-15. On the Tuesday of that week, DC9 welcomes the sole artist on 9:30 Club Records, blues rocker Justin Jones. I somehow haven't caught Mr. Jones in concert yet, but this may be the occasion where I finally do so. He released his fifth album, Fading Light, in 2012, and undertook a massive tour of North America to support it. He has a new album on the way, and DC9 may be the perfectly intimate venue to catch up on his work and hear what's new. -Mickey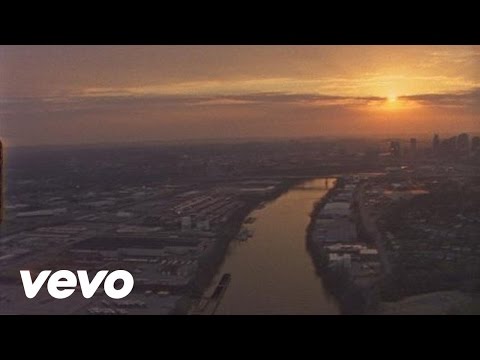 Haerts & Panana Wedding
Thursday, February 13th
I managed to catch both of these bands within the past year as openers for other awesome acts, and it was well worth getting to the venues early. Haerts blew my mind as the opener for The Shout Louds, even though the group only released one EP with a handful of sounds, including "Wings" (embedded above), "Hemiplegia" and "All the Days." They so rocked I've seriously been checking their website everyday to catch them again.
Panama Wedding was just here at the Black Cat to set the stage for St. Lucia's sold out show and, like Haerts, has only a handful of dance inducing tracks to their name. Both bands are HEAVILY connected with Jean-Philip Grobler, the musical genius behind St. Lucia and a producer-songwriter for Foster The People, Passion Pit and Charlie XCX. I'm very excited to see both of these up and comers in one show, and I wouldn't be surprised to see Grobler drop in. -Rebecca
James Britton Band (with Joe Maye and Brittany Jean)
Friday, February 14th
Valentine's Day is for lovers but if you're single and a music lover (or in a couple and also still a music lover) you can make your way to a local show at Ebenezers Coffeehouse to make a night of it. The always entertaining James Britton will be there with his full-band along with Joe Maye and another local favorite Brittany Jean. I've been following James and Brittany's music for the past year or so and I have to say that their growth is quite evident. Their styles have evolved just by writing more new material, testing themselves, and finding their individual voices. When an artist hones in on what works and ditches what doesn't, that tends to yield positive results. This show should do the same. -Rachel
Cibo Matto
Saturday, February 15th
Since reforming in 2011, Cibo Matto have hit the road and now have a new album, Hotel Valentine, dropping appropriately on Valentine's Day this year. They hit the Black Cat the very next day! The band once may have hosted Sean Lennon in its lineup but now it's back to basics with Yuka Honda and Miho Hatori. The band once relied on parrying its name ("crazy food" in Italian) into food-themed songs like "Know Your Chicken" and "Birthday Cake." New songs like "MFN" demonstrate the ladies have an interest in remaining decidedly offbeat and eclectic while sweetly sing-song rapping over keytar grooves. -Mickey
G. Love and Special Sauce
Thursday, February 20th
I was sitting in Ri Ra in Clarendon for a half-price hamburger over the holidays one Wednesday, and the restaurant was playing Christmas tunes. I was with a group of people whose music tastes were unknown to me as we played "name the artist" for each Christmas song. When the restaurant put on "Christmas Baby" by G. Love and Special Sauce, the entire table nailed the artist immediately although the artist was unfamiliar to us. And so it goes with Philadelphia's G. Love and Special Sauce, whose unique blend of blues, folk and hip hop is so easily identifiable that they must be doing something right. Believe it or not, the band has been around for about 20 years now, and its original lineup has recently reunited. -Mickey
White Lies
Saturday, February 22nd
My last show of the month is also my most anticipated as post-punk band White Lies comes to the 9:30 Club. White Lies released their third studio album, Big TV, last year, continuing a trend of exploring pleasing retro sounds. Vocalist Harry McVeigh has a booming baritone voice that works perfectly over his band's sharp melodies. It's true that they sound similar to some of their contemporaries, like the Editors and the Bravery, but White Lies strike up broad appeal with easily digestible songs like "Big TV" and "Change." -Mickey