Today we have a pair of tickets to give away for tomorrow night's San Fermin show at DC9.
San Fermin, pronounced [SAN fur-MEEN], and their self-titled, debut album is the brainchild of Brooklyn music composer Ellis Ludwig-Leone who wrote the album in the Canadian Rocky Mountains over the course of six weeks. Tracks on the album alternate between female and male lead vocals allowing Leone's concept for the album – a dialogue between an earnest, unhappy man and a cynical, elusive woman – to come to life. The inspiration for this concept was Ernest Hemingway's The Sun Also Rises which explains the album's title, the bull-theme photos and the Spanish song titles.
Not surprisingly love anchors the issues explored in the album, but there is also a strong Biblical tie, in particular to forgiveness, hopelessness, lamentation and pilgrimage. These themes are acutely emphasized by the musical deftness of the eight-member group composed of Allen Tate and Rae Cassidy on lead vocals, Rebekah Durham on vocals/violin, Stephen Chen on saxophone, John Brandon on trumpet, Mike Hanf on drums, Tyler McDiarmid on guitar and Ellis Ludwig-Leone on keyboard. Whew. Hope I covered everyone there.While the album's tracks are generally accessible, there are definitely some tracks (The Count and In Waiting) that, in my opinion, go to far in the avant guard music direction, bordering self-indulgent, musician sound experimentation. But those indulgences are counteracted with tracks like Sonsick, Methuselah and Bar.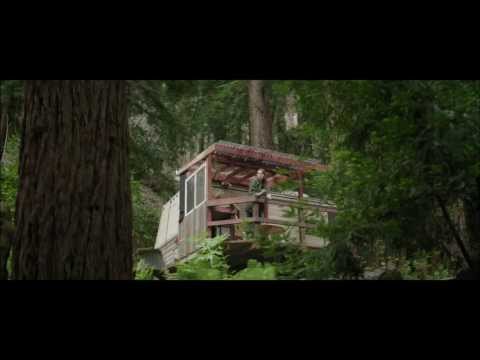 The album also features the vocals of Holly Laessig and Jess Wolfe of Lucius, who just slayed it at The Rock N' Roll Hotel for the kickoff of their North America tour. Tomorrow night, it will be interesting to see how San Fermin performs without those two extraordinary ladies in tow. It will also be doubly interesting to see how they perform without their regular instruments and equipment as they were stolen in Portland just a few days ago. The band is soldiering on with their tour with borrowed equipment and asking for kind donations to help them 1) find the van and 2) buy new equipment.
With that, here are the rules of this giveaway…
Comments will be closed at 4pm on 10/23/2013 and a winner will be randomly selected. The winner will be notified by email. The winner must respond to our email by 9am or they will forfeit their tickets and we will pick another winner. Tickets will be available to the winner at DC9 the night of the concert. The tickets must be claimed with a valid ID.