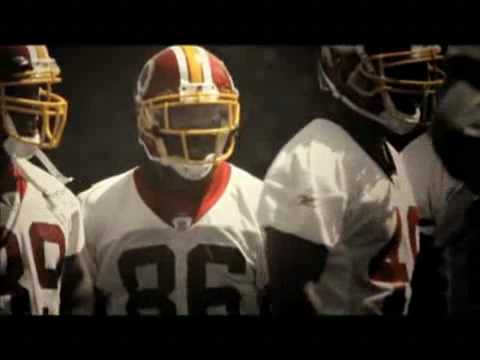 With the global version of football now out of the way (congratulations to Spain, of course), it's time to turn our attention to the fact that we are really only about six weeks away from the return of the American version. Up at FedEx field, a very different looking team will be appearing out of the tunnel come the beginning of the new season due to both addition and subtraction on the field and sidelines, and it actually is time to start thinking about the year on the horizon.
With many of the big events from earlier this summer concluded, alongside the fact that today is one of the slowest sports days of the year (as the days before and after the MLB All-Star Game often are), there was a nice hole in the sports pages to try and get in the conversation. Not surprisingly, the Redskins have used this to launch a little bit of a marketing effort to fill out the stadium come September. The slogan this year? "R You In?"
Well, are you? Check out the released video for the campaign and let us know if you think it gets you excited for the season. My opinion? Meh.