Jeremy: Someday you'll look back on all this and laugh, and say we were young and stupid.
John: We're not that young.
To commemorate the fifth anniversary of the release of one of my favorite movies of the last decade – not to mention the fact that I was nursing a hangover that was directly the cause of a reception – I popped in my DVD of Wedding Crashers and settled in for an afternoon of air conditioning and laughter a few weeks back. Maybe it's because I hadn't seen the movie in awhile, or the fact that I had finally lived in Washington long enough to appreciate, but I finally appreciated the fact that the film did a pretty solid job at capturing a few aspects of its D.C. setting.
It's been a hot week, so this actually turns out to be a perfect time to wrap it up by thinking about the better things life: movies, weddings and partying. As a kicker, let's consider a few other aspects of the movie that play well into D.C. culture.
It's easy to recognize the D.C. setting in one of the more iconic scenes in the film from which the quote that started this post originated. On the steps of the Lincoln Memorial, the characters played by Owen Wilson and Vince Vaughn share a moment regarding their wedding crashing ways, toasting bottles of bubbly as the sun comes up. Now, we here at We Love DC would never encourage (a) public intoxication while (b) in a national park, but you have to admit, part of you deep inside has always wanted to do that.
As a quick recap for those not completely familiar with the 2005 "bromantic" comedy, we follow our main characters on a womanizing adventure in two different ways. First, we see the craziness of wedding crashing at its finest – safe to assume that the four or five weddings shown are all local to DC – but it isn't until our crashers meet a bit of destiny in their biggest attempt of the season that the story actually gets going. The target nuptials are none other than those of one of the daughters of a cabinet member (Secretary Cleary, potentially one of my favorite Chris Walken roles ever), and the celebration of a seemingly well connected man's giving away of his oldest brings our uninvited leads face-to-face with a crash that didn't lead to the normal one night stands.

'The Outdoor Chicken Dance'
courtesy of 'kwpierpont'
You don't have to look closely to catch some of the D.C. persona of the Cleary wedding: that is in fact John McCain and Jimmy Carville, playing themselves, who appear as guests (also, assuming here they were invited, but how great would that be as the sequel. Carville! McCain! Crashing Bristol and Levi's wedding!). The imaginary church is probably intended as a stand in for the National Cathedral, but we get no clues as to where the ceremony is being held to really make that assumption.
Once we hit the reception, it's a little bit harder to follow along geographically in regard to where we find our protagonists. Held on what appears to be some sort of pier/harbor, things seem a little bit too quiet and clear in both water and atmosphere to really be the Georgetown Waterfront, not to mention that the tryst between Vince Vaughn's character and one of the Secretary's daughters happens on what appears to be a real beach – definitely nowhere around the Potomac, if you ask me. Given that most things, the writers got right, I'll give a slide on this one (or will be open to other theories).
The bulk of the film takes place at what is more than likely an Eastern Shore estate owned by the Cleary family. Between all of the sailing references, the mention of needing a ferry to get to the home and one of the most quotable lines of the movie ("Crab cakes and football, that's what Maryland does!") makes this one of the more logical destinations. If you want to recreate the moments, there is a way to skip the Bay Bridge with a ferry ride, and Maryland, in fact, does crab cakes and football.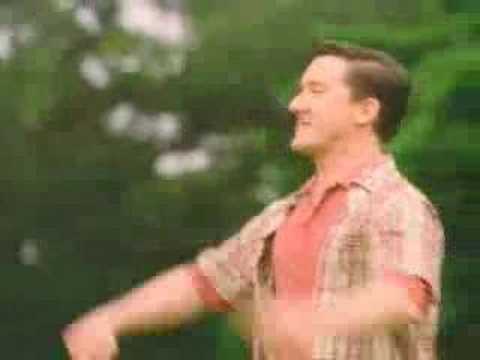 It's safe to say that the latter third of the movie takes place back in the District, and there are several areas of town that look to be highlighted:
Gratuitous shots of the monuments and Capitol. We're talking excessive here. Go watch it again and you may agree.
A conflict in the streets of what this blogger will guess as Georgetown. Not only would it make sense for two successful divorce mediators to live in some red brick one-bedrooms in northwest, the numbers on each of the apartments are in the high 3000s. Some good address continuity there if it is in fact the area around the campus.
At one point, we see Secretary Cleary with one of his daughters, Rachel McAdams's character, walking through a covered market. With the height of the arches, I've always thought this to be an imaginary Union Station market – although I'm not completely sold on it.
I've always been a huge fan of the movie, but definitely changed my perception when watching with the D.C. eye. Still, there are much much worse ways to spend a hot day inside than popping in a movie – why not rewatch Wedding Crashers this weekend?