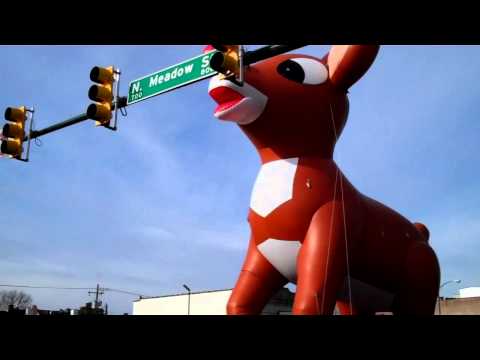 Two Virginia posts in one day? I may get my We Love DC card taken away. However, this is one of those late day videos that gets you through until the whistle finally blows.
Over the weekend in Richmond, some locals just wanted to get together and ring in the season with a festive parade. And then, well, the above happened when the merry paraders tried to maneuver the giant character balloon under a streetlight.
Rudolph <takes off sunglasses dramatically>, I guess you really did go down in history. Yeaaaaaaaaah!