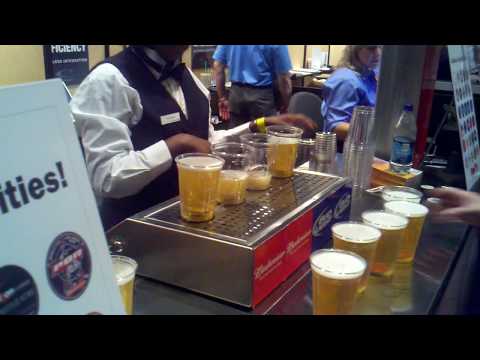 Seriously, sometimes it's just the simplicity of Ted Leonsis' announcements that makes him one of the most fun owners in any of the major leagues. In an ever-so-brief post to his Ted's Take blog today:
Bottoms Up Beer Dispenser

We got one.

Check it out at tonight's Wizards game.

Or Saturday's Caps Game
And then he links to the above video. Come on, that's just straight cool. For more info on this delightful invention, I highly recommend this Wired piece from last month.
UPDATE: It'll be just outside section 114, according to Leonsis.