Thrown Out Christmas Tree Curb January 13, 20115
courtesy of stevendepolo
Well, you made it through the holidays. Congratulations. From the looks of it, every single one of you made a new year's resolution to get into better shape and are now working out at my gym. I'll enjoy having you around for the next few weeks and hope you keep in touch come February. Now get off the damned stationary bike.
Marissa: Between the holidays and hibernating like a bear for winter, it's been a while since I've really been out and about. I'm kicking off my Saturday with dim sum brunch at The Source by Wolfgang Puck. Definitely looking forward to a breakfast of champions with the dumplings I made with chef Scott Drewno ages ago. Then it's off to see Billy Elliot at the Kennedy Center before their final performances next weekend. Keeping Sunday low-key, I plan to check out the places that sadly announced they're shutting their doors soon–Melody Records in Dupont Circle and Penn Camera. Then end on a positive note by grabbing a bite at the newly opened Taylor Gourmet on 14th Street.

DSC_5680
courtesy of MudflapDC
Joanna: Apparently there's still one weekend's worth of holiday cheer left in DC. That would explain why I'm going to both a belated Chanukah party and post-holiday party on Sunday. To prepare for the revelry, I'll be hitting the Mt. Vernon Trail on Saturday morning and visiting the National Gallery of Art to see, among other things, their Text as Inspiration exhibit before it closes. Then if there's time, it's lunch in Foggy Bottom (not sure where – send recs!) to refuel for the matinee of Billy Elliot at the Kennedy Center. Before Chanukah re-starts late Saturday night, I'll be joining my dad for a drink and cigar at Shelly's Back Room, and hopefully my law student husband will take a study break to join us so I don't look like a hooker. Maybe my frog hat from the Global Exchange store at Busboys & Poets in Shirlington will make that obvious, too… Happy Still-the-Holidays!

Kushi-yaki
courtesy of LaTur
Rebecca: I'm dying for some high quality sushi and while it's been opened for a while, I haven't managed to check off Kushi from my DC bucket list, so that's on the docket for Friday evening. Saturday I'm off to IKEA and Home Depot for some shelving and apartment decorations (maybe Bed, Bath and Beyond, I don't know. I don't know if we'll have enough time). That evening I'll catch The Artist at the Landmark E Street Cinema and then hit PROOF for some wine, cheese and charcuterie. Sunday, it's been too long since my last excursion to Eastern Market and as I'm in need of some small DC-focused prints/artwork, the Arts & Crafts vendors will be my focus.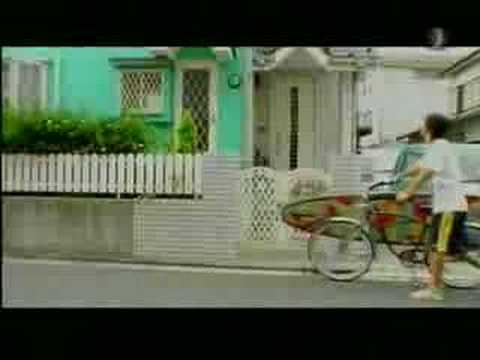 Tom: This is a weekend for riding bicycles. Fortunately this weekend's weather bodes well for the bicycling, but I'll be using Bikeshare to go searching for my very own ride, starting at Bicycle Space, heading next to Revolution Cycles, and then to Capitol Hill Bikes, looking for a good commuting bikes. I want to top my last weekend ride of about 15 miles, and hope that I don't get plowed down by any tourists.
Don: The holidays don't fully grind to an end in our household till the epiphany, which we honor by having the three wiseacre men over for dinner. So don't forget, Matt, Chris, and Hamp. Just kidding, I know you don't read the site. I'm going to spike the chocolate desert with X-Lax and you'd know that if you followed my work.