The long weekend is almost here, though if you were planning on spending your Monday off out and about in the city, well…. The best inauguration advice we could come up with in discussions about it was this: Walk. And plan to walk. And be sure you're ready to walk.
Tom: I am so ready for a weekend. Unfortunately, this one looks like it's fully booked already! Saturday morning, I'll be hitting up the Hyattsville Busboys & Poets for their awesome breakfast (poached eggs over Iraqi hash? Yeah, I'm down.), plus I'll be preparing for one last Inauguration supply run before all the streets close. Fortunately, there's a lot of places staying open til 4am this weekend, so I shouldn't hurt for socialization or company.  Sunday is the christening of our friend's oldest, so we'll be off to the wilds of Falls Church where I will hopefully not burst into flames when I set foot inside a church.
Mosley: My Saturday plans have been sidetracked by family/friend obligations, but if I had the day to myself, I'd be getting out and doing stuff.  On Saturday, I'd go to the Leica DC store for the lecture by photographer Craig Semetko; as I said in my post, it looks fascinating.  Sunday is looking like a generally quiet day, which is good because I'm still considering going downtown for the Inauguration on Monday.  I got some good photos of Obama's first swearing in, and I'd like to do it again.  Considering there have only been 57 Inaugurations, this is quite the event.
Patrick: My Inaugural weekend starts Friday with some more Oscar watching. It's going to be between Lincoln or The Hobbit. Both will be good yet terribly long. There won't be a whole lot gym time this long weekend so I'm going to fit my fitness in on Saturday morning with a trip around Glover Park. Saturday night I will be reviewing the latest show at The Source: Constellation Theatre's Zorro. After the show I'll be out on U-Street where at some point I'll make a stop at the Codmother for some pickleback shots. Sunday will all be about football and I'll be rooting for my team at a place away from all the Inaugural craziness (that's for Monday.) As for Inauguration Day, I'll be covering a couple of events for We Love DC including the Inaugural Parade and the Native Nations Inaugural Ball. Photos and recap to come after!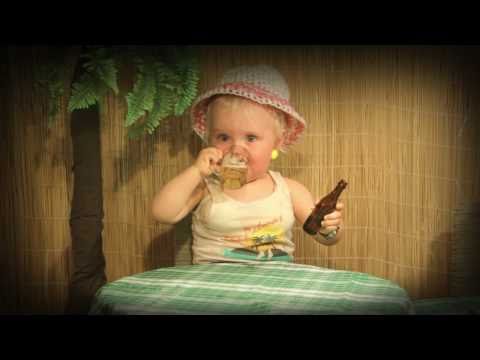 Don: My weekend is full of things you probably aren't invited to, sorry. Baby shower "Sip and see" to show off the kid, dinner with my visiting parents who will largely ignore us and pay attention to their new grandchild, that sort of thing. Monday we'll cower in our home to avoid the kerfuffle going on downtown and the ensuing transit nightmares, looking hopefully but likely unsuccessfully out the window for some snowflakes to satisfy my Miami-based mother. Along the way it'll be pretty pedestrian locals stuff. Maybe try out the lobster roll at Liberty Tree – I love a deal – and make another trip to Union Market when they're not annoyingly 90% closed, despite claims to the contrary. Sadly my parents aren't big cocktail drinkers so we'll have to skip being the people with the baby in a bar yet again for Sunday's Passenger brunch.
Fedward:  Four years ago it was so cold, and the flood of people shown on TV exiting L'Enfant Plaza was so intense, that I made some cocoa and stayed in my pajamas, watching the inauguration on TV.  In the afternoon the Social Chair and I rallied and took a bus downtown to see how close we could get to the parade route.  One thing led to another and we found ourselves at the gates at 15th & New York Ave, with a view of the stands in front of the White House.  I approached a guard and said, "I've heard that in previous years you've just started letting people in. Is that going to happen this year?"  He looked at his watch, looked at the people hanging out on New York Avenue, turned around to look at the stands, and said, "sure, come on on in."  A few minutes later they started rounding up everyone and telling them to go in.  It worked out well for us.  This year it probably won't be quite as cold, but we don't have to worry about the parade.  We've got tickets to the ball.